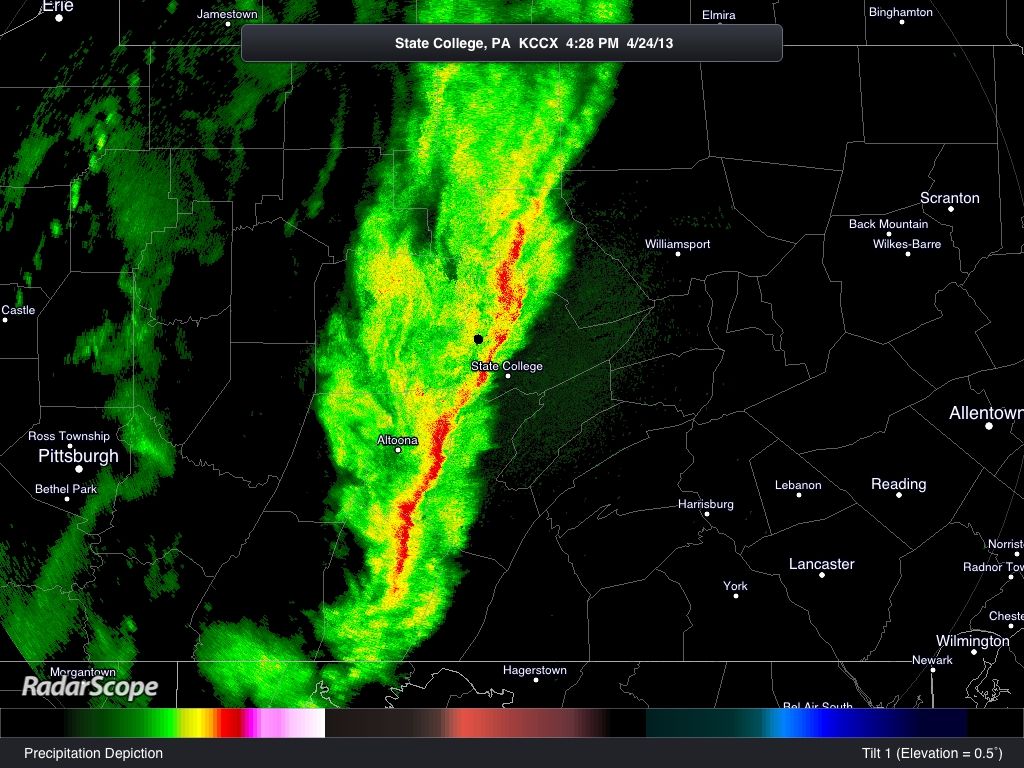 As we approach 5 PM, a line of thunderstorms is moving east across Central Pennsylvania at a pretty rapid clip. It's a few hours away from Philadelphia...if they hold together...but they are moving east at over 50 mph. The first severe warning of the day got issued just recently for Central Pennsylvania between State College and Harrisburg for the more active part of the line.
The potential for thunderstorms is higher across Central Pennsylvania than it is in South Jersey -- better dynamics with the approaching cold front as well as daytime heating working in tandem to provide the fuel to fire up a marginally severe line of storms. As these approach Philadelphia in about 3-4 hours (8-9 PM timeframe), the loss of daytime heating plus a more stable airmass overhead will result in the line weakening.
The threat of thunder does exist but the best chances of thunder within the line are to the city's west and northwest. Around the city, a brief gusty round of showers is probably more realistic. East of the city, the gusty part may not occur and it could be just a few brief showers as the line continues to weaken as it approaches the coast.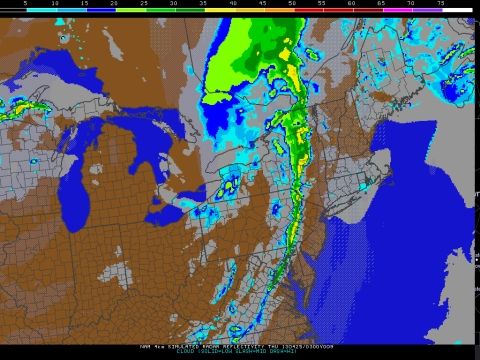 Central PA is under a slight risk for severe weather but that likely does not get extended into Philadelphia due to the more stable air in place overhead. A Severe Thunderstorm Watch is out until Midnight (probably will drop before then) for much of Central and Eastern Pennsylvania, including Chester and Berks Counties in our local area plus the Lehigh Valley).