The slow evolution of the cutoff low over the past several days as it crossed the eastern half of the country has been interesting to watch. This low was part of the same storm system that dropped a foot of snow in Minnesota, brought snow to Arkansas, and graupel to Alabama on Sunday. Over the past week, the trough and this cutoff low have traveled rather slowly. It is May after all, the season when cutoff lows tend to rule most significantly. They tend not to spit snow out of them all that often, though, but their slow movement and days of dreary weather are not unusual.
This graphic loop below shows the evolution of the weather pattern aloft and at the surface over the past seven days -- from Monday afternoon of last week through yesterday morning at 8 AM. The left graphic below shows the 500 mb or pattern aloft -- you can see the blocking pattern in better detail in the mid and upper levels than at the surface but you can see how the ocean storm in the Atlantic does a very effective job of blocking anything from moving as it is blocked in place by high pressure over North America, as well as low pressure over the North Atlantic. The trough that gives birth to the cutoff low and the ever-painful move east through the South, cutoff from the jet stream that's moving across Northern Canada and unable to exit into the Atlantic thanks to the ocean storm.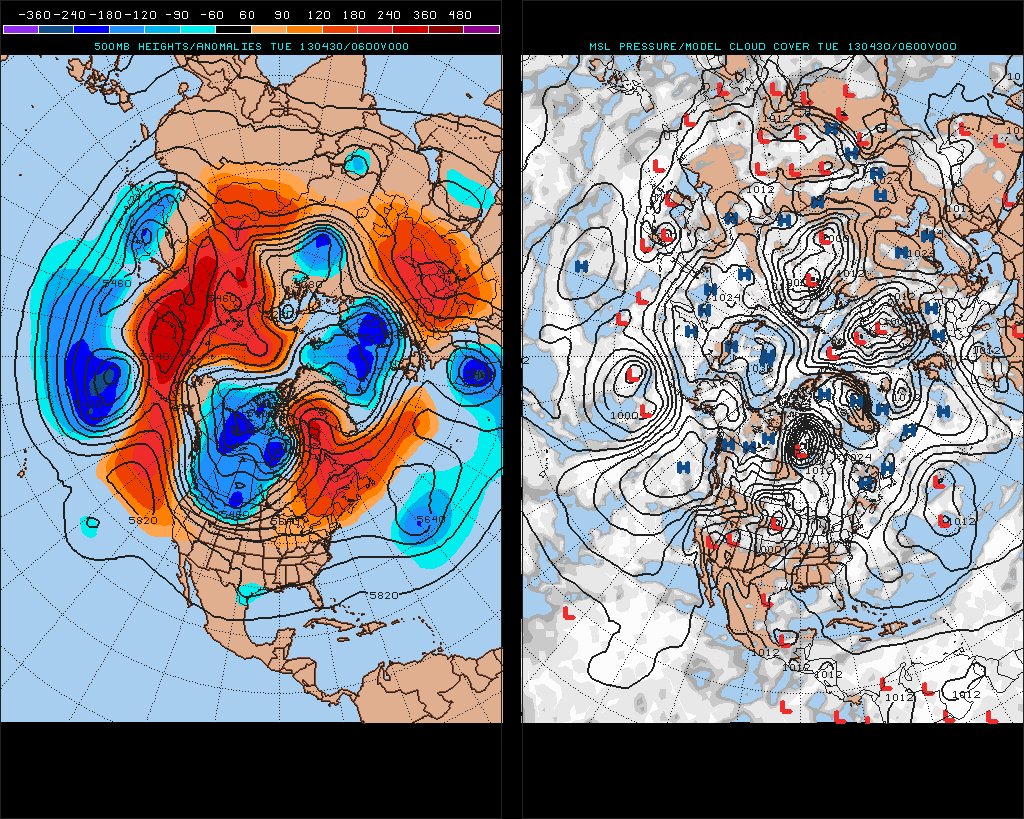 The weather over the next couple of days is brought to you by this system that has taken five days to move from Arkansas to the East Coast. Thankfully, it won't take five days to move through here.